Friday, April 28th, 2017 by Julian Karsunky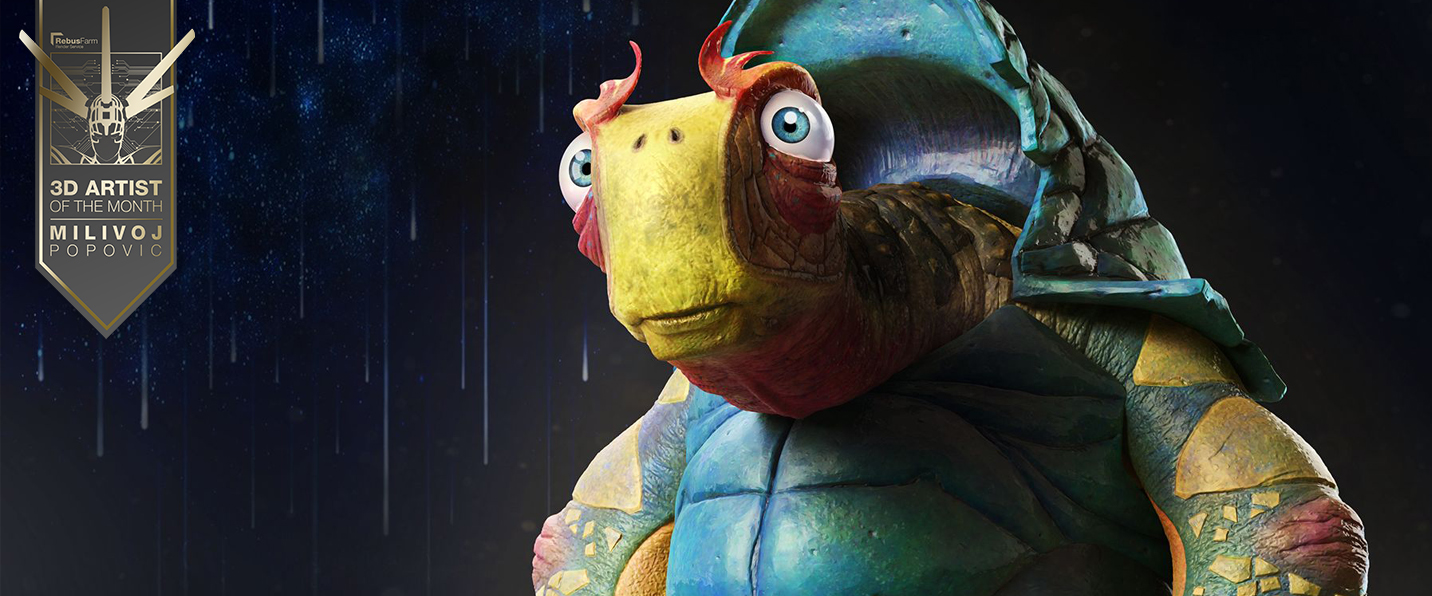 We're excited to announce Milivoj Popovic as our May 2017 3D Artist of the Month! 
His winning image, the charming 'Turtago', won over the affections of the entire RebusFarm team in a heartbeat. From the rough skin to the amazingly detailed smooth and shiny shell – every line on Turtago's body seems to be telling its own story.
Milivoj is not only an outstanding 3D artist, but truly devoted to his craft and deeply invested in the CG community. As a special treat for our readers, in addition to the following interview, he provided a comprehensive making-of, offering further insight into the creation of 'Turtago', which you can check out here.
Hi Milivoj, congratulations for winning our 3D Artist of the Month competition! To start things off, please introduce yourself to our readers.
My name is Milivoj Popovic, I was born in 1979 in the small and sunny town of Split, Croatia. I am a father, a husband, a spiritual wanderer and an artist with a great passion for CG. I have a Master's Degree in Sculpting and a BA in Computer programming, and I am co-owner of Lemonade3d Studio, where I head the modeling department amongst others.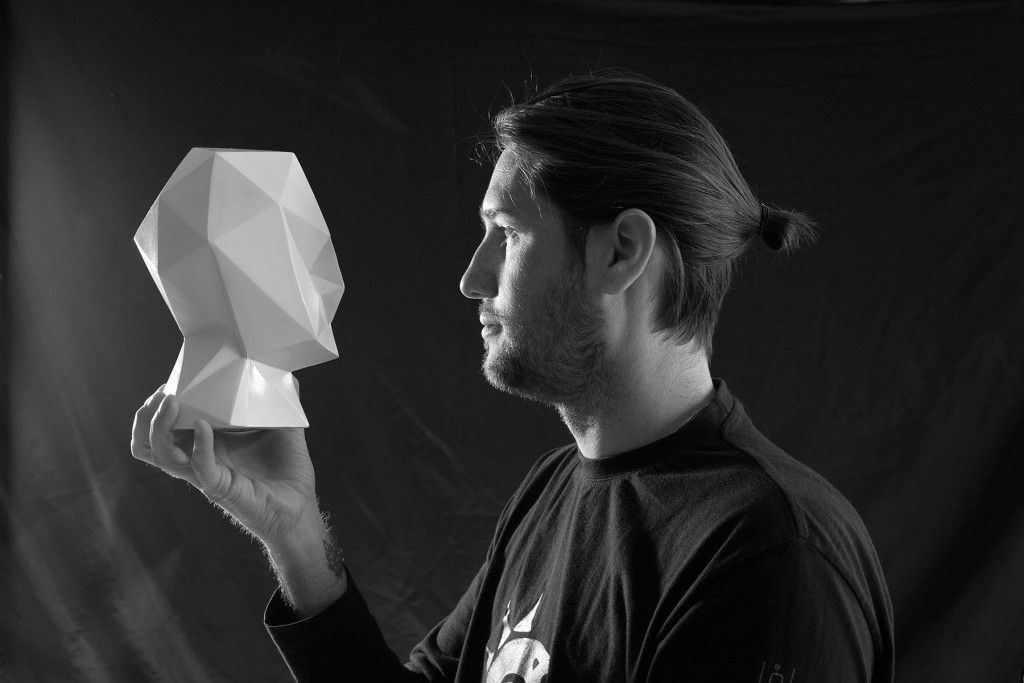 Milivoj Popovic
When and how did you first come into contact with CGI?
I discovered my interest in computer graphics back in the days of the Amiga 500, creating my first digital images in Deluxe Paint Pro and getting into the whole digital art thing within the Amiga demo scene! Soon after I was with the Lemonade Productions team which would later become Lemonade3d Studio.
So what exactly is Lemonade3d?
We are a studio employing animators, motion graphics artists, illustrators, 3D modelers and visual effects artists, founded in 2004.
Work done by the studio has received over 50 international awards, including the OSCAR qualifying Animated Eye award at Aspen Shortsfest in Colorado USA, and the FIPRESCI International Film Critics Society Award at Annecy, France, which is the largest festival for animated films in the world. Our clients come from all over the world and from all sorts of industries, ranging from film, architecture, to toy companies and marketing agencies.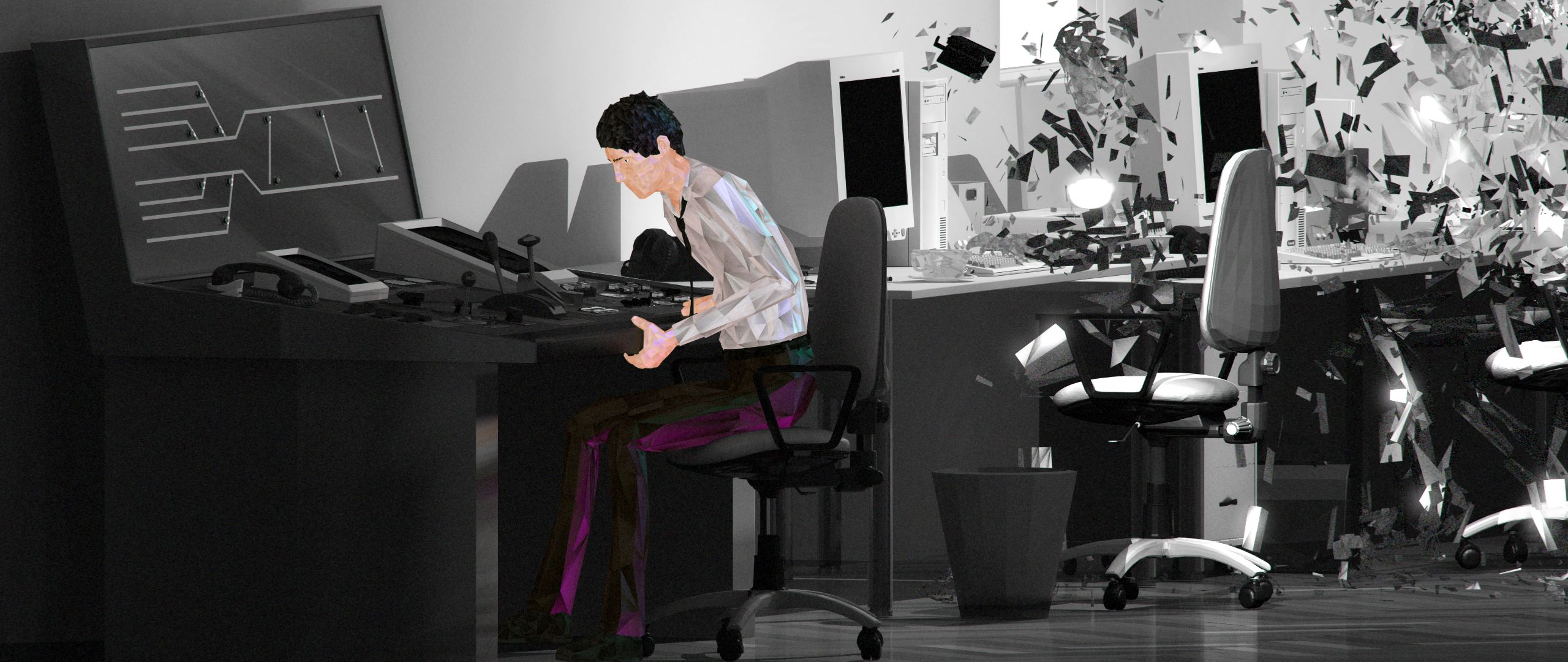 A frame from Lemonade3d's latest short film 'Planemo', currently running on the festival circuit.
Can you tell us more about the company's history and general philosophy?
One of the main features of Lemonade3D is our versatility. In the beginning, we were mostly focused on games, but as we moved forward, we got more into TV commercials, Architectural Visualization, and all the way to production of short animated films, 3D Printing Modeling, VFX, VR, AR…basically, Lemonade3D expresses the collective creativity of our team to produce anything related to CG.
I would invite all readers to visit our website and check out our short films, in which we explore the digital medium creatively and without any commercial burden.
As far as our general philosophy: We work hard and we play hard! :) Deadlines and production plans are paramount, but we also support and enable people working in the studio to live life and experience new things, people and places. We strongly feel that in order for us to stay creative and produce the best possible content for our clients, we need to get our head out of the computer screen every once in a while! :)
Let's talk about 'Turtago' in more detail. How did you come up with the character?
I was just browsing the net when I stumbled upon this illustration from Martin Punchev. It was right up my alley, as I love corky, funny characters that have emotion and really wanted to explore it in 3D. Martin is a great guy and artist, he gave me permission to use his design in this way, so it was on!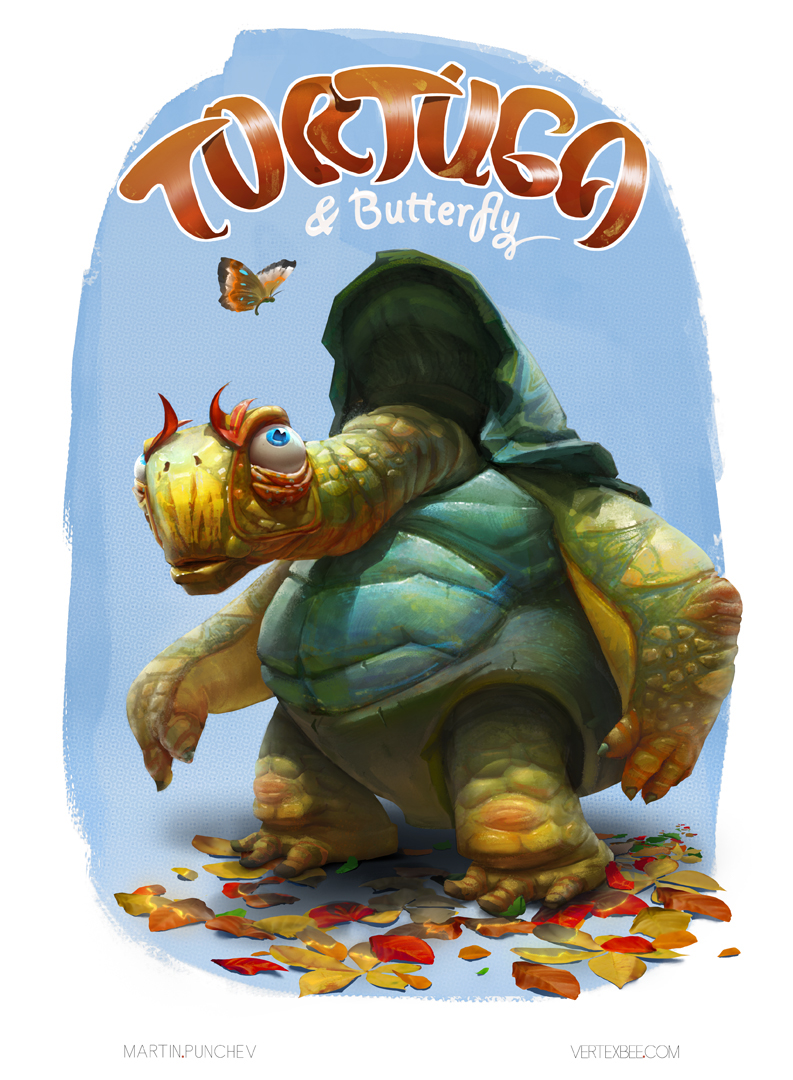 2D Concept art by Martin Punchev
What software did you use to create Turtago?
I used ZBrush for the main modeling and texture painting, MODO for retopology, Lightwave3D for rendering and Photoshop for post-production. ZBrush for me was a real game changer when it came to modeling. The artistic freedom it gives is unparalleled. Then there is Modo, which is just an amazing software that has really come into its own in the past few years. I have a long history with Lightwave3D, it's a great and versatile software for a great price and I love working in it! For compositing and final touches, I always turn to Photoshop.
Generally speaking, how would you describe your creative vision?
I think the mark of great art is when it engages and connects with the viewer through its shapes, colors, light, composition and story. If you can challenge the viewer and his perception, even convey deeper ideas and truths, then that, for me, is true art. This is what I look for in others and strive for in my own personal work as well. But I also like when my work simply challenges and pushes me to improve my skill set.

Work in progress
Have you used RebusFarm before? If so, please tell us more about your overall experience.
We use RebusFarm in my studio and it has saved our necks more than once! :) Render intensive work can be a big problem in terms of deadlines, so it's great knowing that when push comes to shove there's a reliable partner like RebusFarm that can deliver what would take us hours in mere minutes!
I love that you support Lightwave3D and its plugins, and that the RebusFarm Software offers a one-click solution for uploading the scenes to be rendered on the farm! I am looking forward to using my new RenderPoints on our upcoming projects!
We can hardly wait to find out! In closing, is there anything else you'd like to say?
Thank you for this talk and thank you for supporting artists. I've always loved and admired the work I've seen in your exposes and I'm super happy to be selected myself and find myself in such great company! To the fellow artists out there: A tip of my hat to you all, may you never stop inspiring!
To find out more about the creation of 'Turtago', check out Milivoj's making-of on our blog.
---
HOW TO JOIN OUR MONTHLY CONTEST
You want to be our next featured 3D Artist of the Month and win 250 RenderPoints? Just visit our 3D Artist of the Month competition page and submit YOUR entry. We'll choose the best image and contact the winner.
---