"CREATE YOUR TROPHY" - WINNER
Wednesday, October 16th 2013 by Margarete Kitel
We are happy to present the winner of the "CREATE YOUR TROPHY" - COMPETITION Gustavo P. and therefore also the official design of the RebusFarm 3D Award Trophy: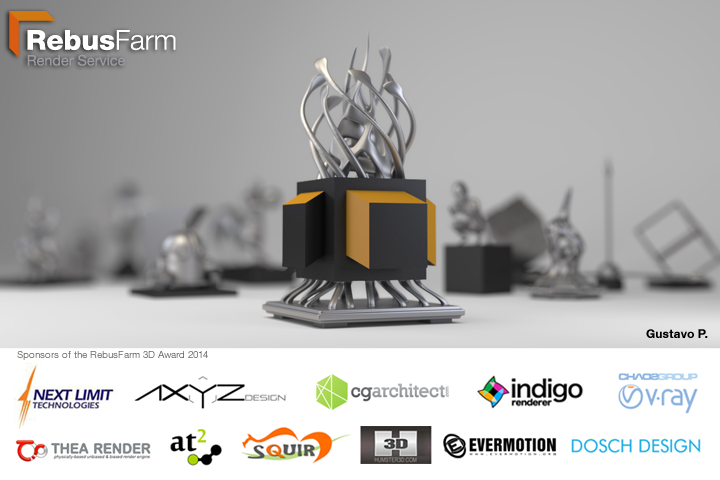 This design will be printed as a physical 3d model and will be presented in each of the 5 categories of the RebusFarm 3D Award. Gustavo will receive his own copy of the designed trophy as a 3D printed physical cup and additionally gets 1.000 Renderpoints on RebusFarm.
Thank you for the numerous submissions! It was exciting to see all the different creations of the Trophy. To share this with you we have selected some of the models and posted them on facebook.com/RebusFarm.
Congratulations to our winner and thanks to all participants!
---