Monday, September 25th, 2017 by Julian Karsunky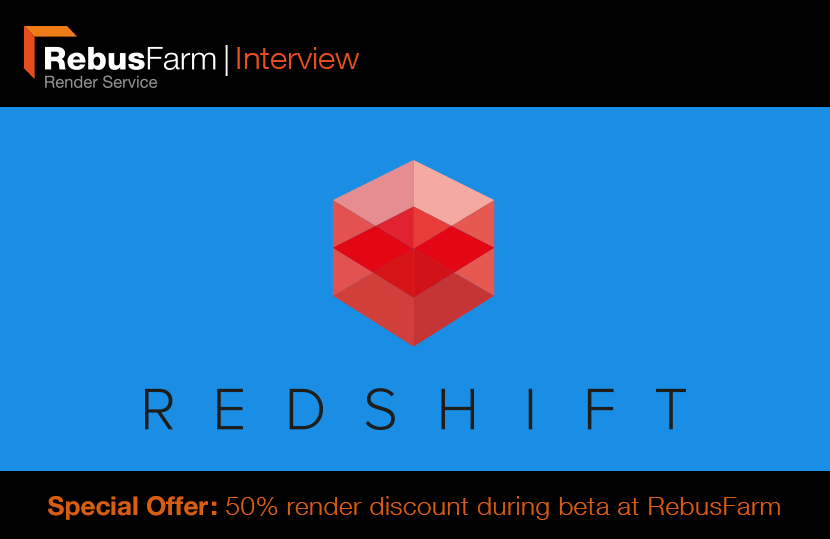 We're excited to announce our partnership with Redshift, the world's first fully GPU-accelerated, biased renderer, used by thousands of creative professionals and leading studios worldwide. In the course of our newest joint venture, we had the chance to sit down with Panagiotis "Panos" Zompolas, co-founder and CTO at Redshift and talk about the company history, the advantages of GPU rendering and upcoming features.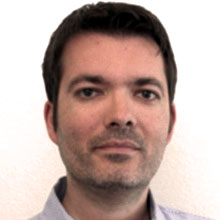 Panos Zompolas
Panos is a video game industry veteran driven by a passion for computer graphics and hardware – he's been working with GPUs since the days of the 3dfx and has closely followed the GPU compute revolution since its inception in the mid-2000s. Before founding Redshift, Panos' illustrious career in the video game industry spanned stints at leading companies such as Sony Computer Entertainment Europe and Double Helix Games (now Amazon Games).
Hi Panos, glad to have you! We're pleased to team up with Redshift to bring the power of GPU rendering to our users! How do you feel about the RebusFarm and Redshift partnership?
We are extremely excited to be partnering with RebusFarm as one of the leading render farms! More and more of our users have been asking about this in the past and we're thrilled to finally meet that demand. We look forward to a successful Redshift launch!
Let's take a step back and start at the beginning. How did Redshift start as a company?
Redshift was founded in 2012 by three videogame industry veterans: Rob Slater, Nicolas Burtnyk and myself. Rob and I had a lot of experience working with GPUs for realtime rendering while Nic was in charge of tools. So, naturally, all of us had the right technological background to form a company that would focus on GPU rendering for professionals.
All of us saw the potential in GPUs very early on! And although some of our competitors beat us to market, we felt that their goal was not the same as ours: they seemed to (initially) target the previz market or make a cut-down version of their flagship product while we wanted Redshift to be a capable replacement for established CPU-based renderers like RenderMan, MentalRay, VRay, etc. Our main focus was and continues to be final-frame rendering, not previz.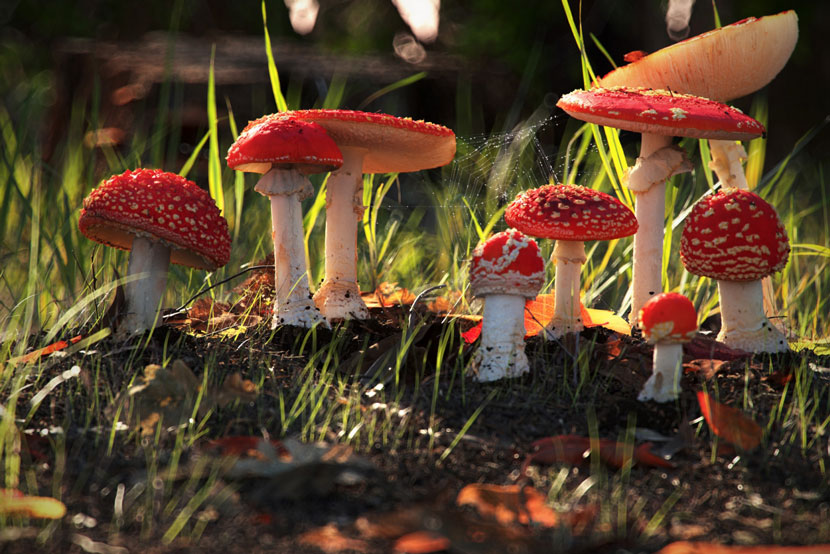 'Stumps, Mushrooms and Fungi' by Dan Woje, rendered with RedShift
Generally speaking, what are the biggest advantages of Redshift?
First and foremost its speed and overall performance, which, in turn not only benefits interactivity and final image quality, but budget concerns as well. Redshift allows you to tweak settings in your scene and instantly get fast and high-quality feedback. This encourages experimentation and helps produce more visually pleasing results. The final image quality is also benefiting from the enhanced performance because it allows users to render more complex scenes and effects without worrying about render time! Finally, a fast renderer is super-important when rendering animation. "This project couldn't have been realized without Redshift" is a phrase we frequently hear from our customers in the animation industry. Budgets these days are tight and a slow renderer means more computers, more licenses, higher electricity bills and so on. Redshift significantly reduces all of those figures and helps keep the total costs down!
What sets Redshift apart from other GPU-based renderers?
Compared to other products, Redshift is the only biased GPU renderer. This means it provides the right options/tools to get the desired look and performance. Most, if not all GPU renderers are unbiased: they can easily generate realistic-looking images out of the box, but "bending the rules" to achieve a certain look is either very tough or outright impossible.
This kind of tweakability is important to professional 3D artists whose clients often have very specific ideas regarding visual design that are simply not feasible with unbiased renderers. The biased nature of Redshift also allows cutting a few corners here and there if necessary and get your renders done even faster! This is especially important if you're rendering an animation and have to meet a deadline.
Hearthstone Animated Short: Hearth and Home
Who uses Redshift?
We have a wide variety of clients, ranging from the videogame industry, medical and architectural visualization, theme park large-format graphics to design and others. Redshift has a particularly strong presence in the media and entertainment industry, especially with episodic TV and web content where budgets and deadlines are tight.
Speaking of, are there any productions that Redshift has been used for that stand out in your mind?
There's so many to choose from, it's honestly quite humbling. I'll just try to stick to more recent examples: A lot of high profile studios and production companies have employed Redshift-generated graphics in their products, among them the Emmy award winning Amazon original animated series 'Lost in Oz' by Polygon Pictures, Guru Studio's colorful and great-looking Netflix original 'True and the Rainbow Kingdom', and our friends at CoSA VFX, who work on popular TV shows such as Westworld, Gotham and Agents of S.H.I.E.L.D. If you've watched any of these shows in the past, chances are you've already seen Redshift rendered content in motion! Game developer Blizzard Entertainment also rendered fantastic looking cinematics for their blockbusters 'Overwatch' and 'Hearthstone' with Redshift.
There are, of course, also thousands of productions completed by much smaller studios (or even individuals) that are equally worth mentioning. Just like you guys do over on the community section of your website, we regularly highlight selected projects rendered in Redshift over on our blog!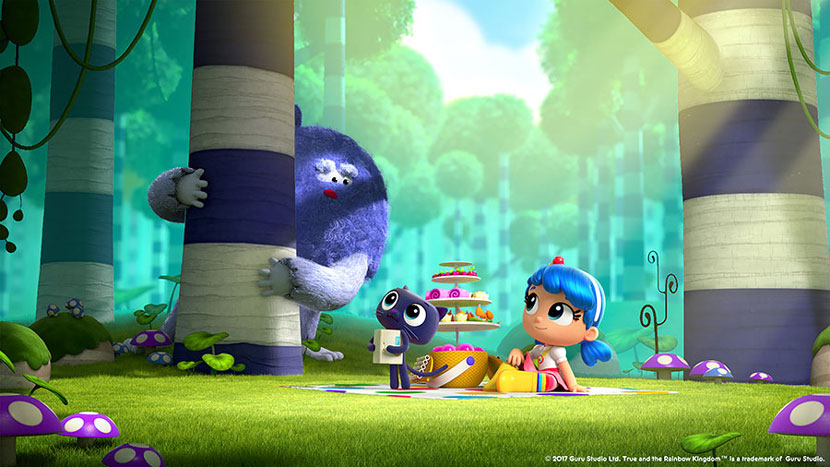 Guru Studio has embraced Redshift as its preferred method of production for 3D animated shows, such as the critically acclaimed Netflix original 'True and the Rainbow Kingdom'.
Just recently you've updated Redshift to version 2.5. What changes and new features are you most excited about?
Redshift 2.5 contains a ton of new features and performance optimizations. Examples include: improved noise detection, gloss clamping to remove fireflies without losing energy, automatic memory management (which uses the GPUs VRAM to speed up rendering!), a new lightweight particle primitive, new shading nodes such as triplanar, wireframe and others, MacOS support and much more.
Are there any other features you are planning to implement in the near future that you can talk about?
Next is the long awaited official release of our Redshift-for-C4D plugin! We ended the C4D alpha at the end of August and are currently tying up some loose ends before "officially" launching the C4D plugin by mid-September.
Besides that, the upcoming features we're working on include ray-traced SSS and custom AOVs amongst others. We strive to keep our users up to date on our forums, where we announce new features and post about our future plans regularly.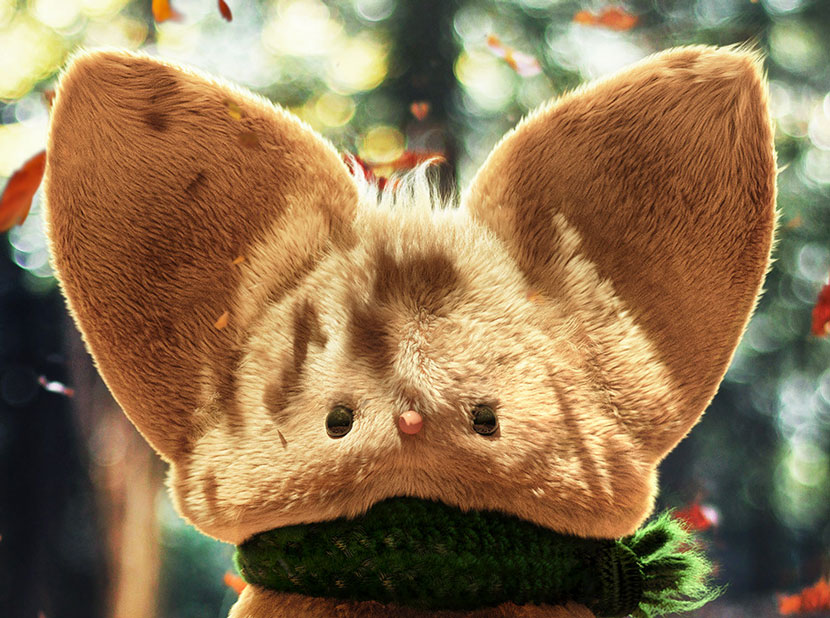 'Timothy the Autumn Mouse' by Jesus Fernández
In closing, is there anything else you would like to mention?
We'd like to invite everyone reading this article to try out Redshift themselves! We know that testing a renderer is not the easiest thing in the world – especially with everyone's hectic schedule these days. However, we can assure you our product is more than simply another GPU renderer and well worth your time! Most of our current users actually came from the market-leading CPU-based renderers and felt both familiar and confident enough in our product to make the jump. And the performance benefits were undeniable to them!
Beyond building and optimizing a fast GPU renderer, we also spend considerable resources supporting the Redshift community – especially through the forums. We're committed to transparency and always try to help our users should they encounter any issues. So if you decide to try Redshift and hit any roadblocks, please don't hesitate to write a post in our forums! The Redshift community is very friendly and there's a pretty good chance you'll receive a response directly from the dev team.
Thank you for the interview, Panos!
To celebrate our partnership with Redshift, we're currently offering a 50% discount on all render jobs during beta phase.
---