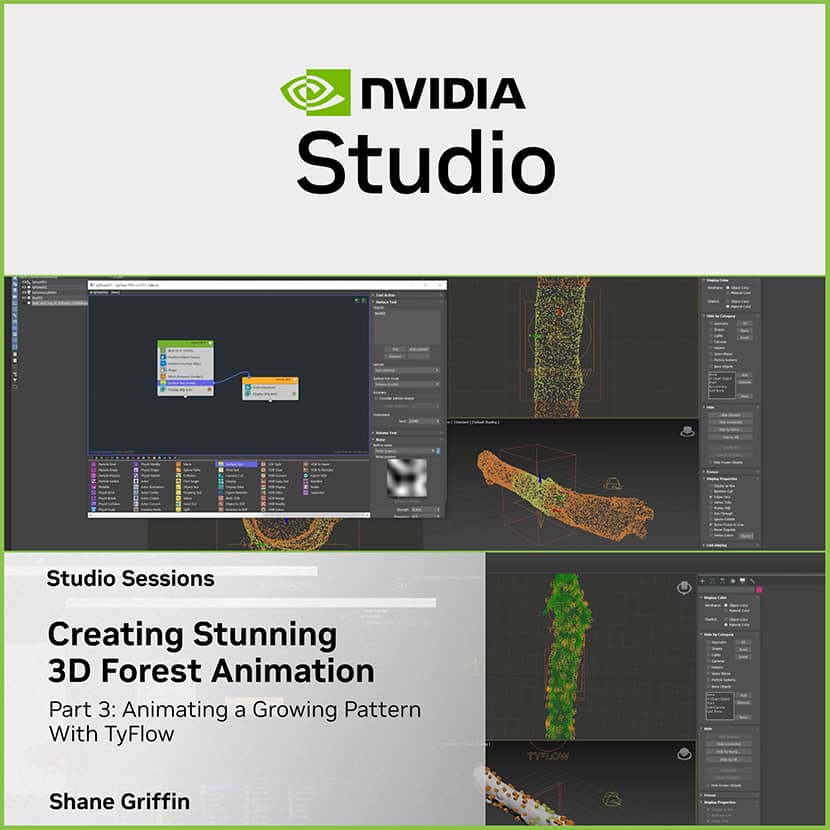 NVIDIA Studio shared a great video tutorial on how to create 3D forest animation using 3DS max and TyFlow. Enjoy!
Take a step into the woods for the next Studio Session tutorials led by the great Shane Griffin. Shane explains how to create a 3D flower growth animation on a tree trunk. Part 3 focuses on animating a growth pattern in TyFlow. 
Apps used: Autodesk 3DS Max & Redshift.

Check out Shane's work.

Watch & Learn now!