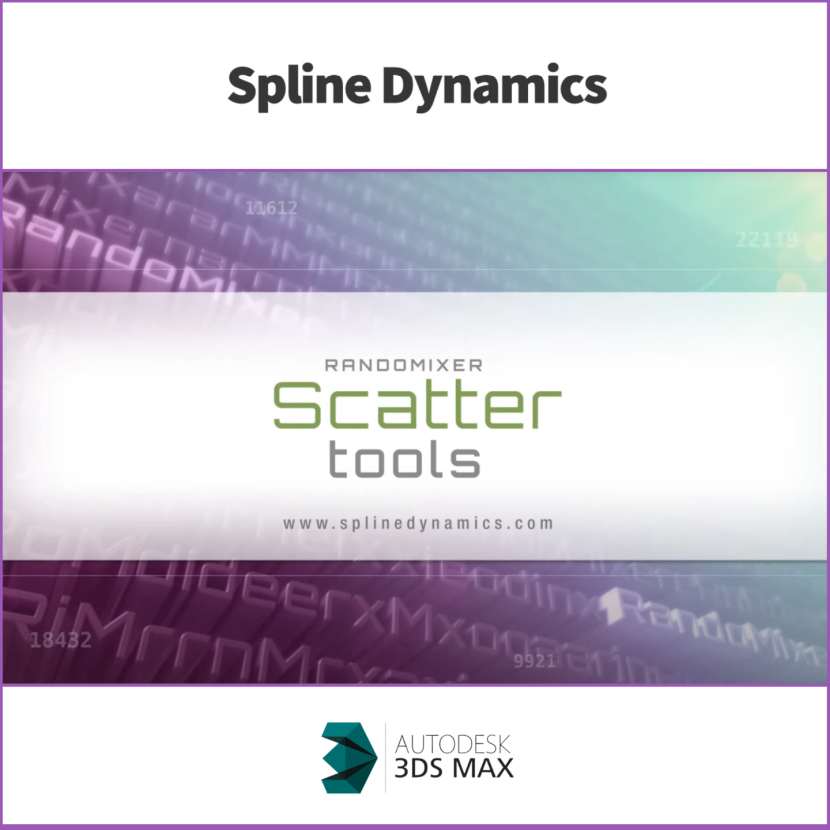 Spline Dynamics, aka developer Hernán Rodenstein, has released Scatter Tools, a new 3DS Max plugin for populating scenes with 3D models!
The plugin began as part of RandoMixer, Spline Dynamics' promising tool for generating variants of a scene or model, but has now evolved into a separate product.

Although there are already a number of object scattering and set dressing plugins for 3ds Max, Scatter Tools has a few interesting new features.

Rather than scattering multiple clones of source objects, it redistributes the existing objects within a scene, so it's intended more for dressing interior scenes than populating large exterior environments.

As well as simply scattering objects over surfaces, it can place them at the pivot points of objects, or at knots in splines, for finer control over where they appear in the scene.

More unusually, it can also place objects on furniture via "an exclusive smart algorithm", making it possible to populate tables, desks, shelves and bookcases with smaller objects like books and ornaments.

There's also a useful-looking Switch Places option, which swaps the places of set dressing objects already placed in a scene, making it possible to iterate on the look of the scene very quickly.

The plugin supports 3ds Max groups, comes with built-in collision detection to prevent scattered objects from overlapping, and scenes created using it can be edited without the need to have the plugin installed.

Scatter Tools is available for 3ds Max 2015+. It costs $32 for use on up to two machines.
Enjoy watching this awesome video presentation!
Spline Dynamics is the home of a family of scripts & plugins for Autodesk 3DS Max developed by Hernán A. Rodenstein, an Argentinian CG artist and animator.