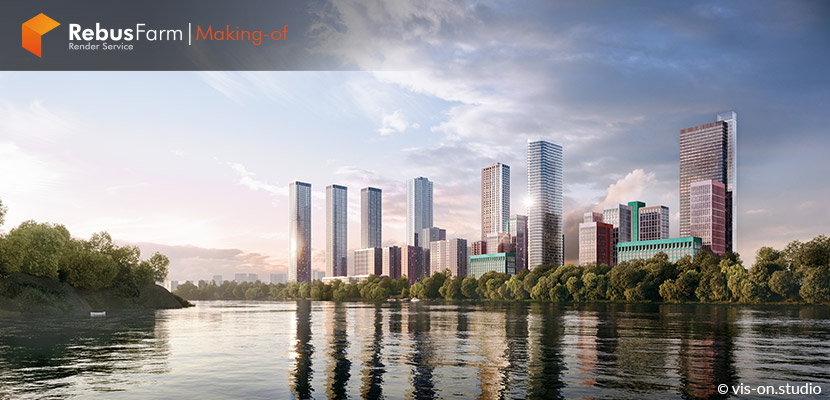 Today we present you an article for the "Seasons CityBay" project by vis-on.studio which is not a usual/technical making-of article but it can offer you some knowledge on how to face a difficult and large-scale project with many shots and animation. It's actually a breakdown with many tips, so simply enjoy it!
About Us.
Vis-oN is a boutique architectural visualization studio founded in 2013. Our name is derived from the fusion of "visualization" and "vision," serving as a reflection of our creativity. At Vis-oN, we prioritize delivering a superior level of work detail, combined with technological efficiency and a well-defined structure throughout all stages of collaboration.

Our approach can be summarized as follows:  the realism of each shot is the painstaking work on details, continuous improvement of technical skills, as well as an understanding of the unspoken desires of the customer.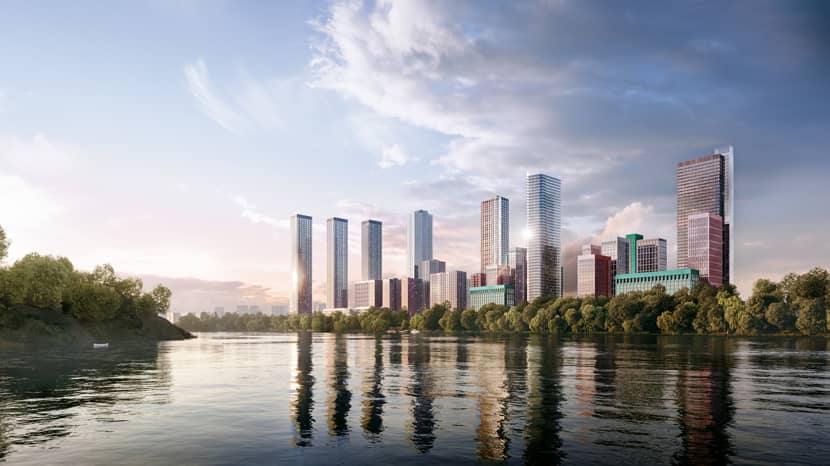 Software Used.
We specialize in creating photorealistic 3D images, immersive 360 panoramas, and animated videos. Our expertise encompasses a range of software including 3ds Max, Corona Render, Photoshop, Unreal Engine, Blender, tyFlow, PhoenixFD, Davinci Resolve, and Gaea.
About The Project.
The four City Bay blocks contain the energies of the four oceans - Indian, Atlantic, North, and Pacific. Here, the elements of a big city help to capture a wave of well-being.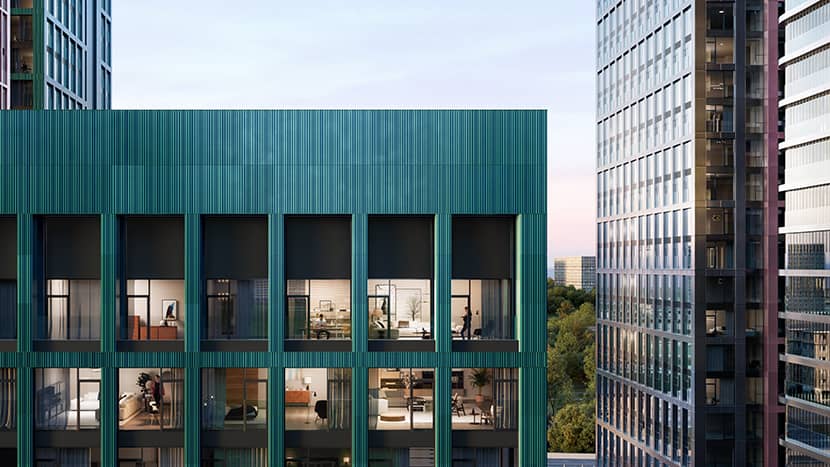 A wide boulevard connecting two groups of high-rise towers from the east and west is the central axis of the complex. Along it, there are playgrounds, recreation areas with sculptures, alleys, and a park. Alleys between micro districts act as "buffer" zones, separating places for work, entertainment, and recreation—playgrounds of kindergartens and educational centers are adjacent to quiet recreation areas, and co-working spaces are adjacent to cafes and shops. The neighborhoods themselves combine the privacy of enclosed courtyards while maintaining the permeability of the porous urban fabric.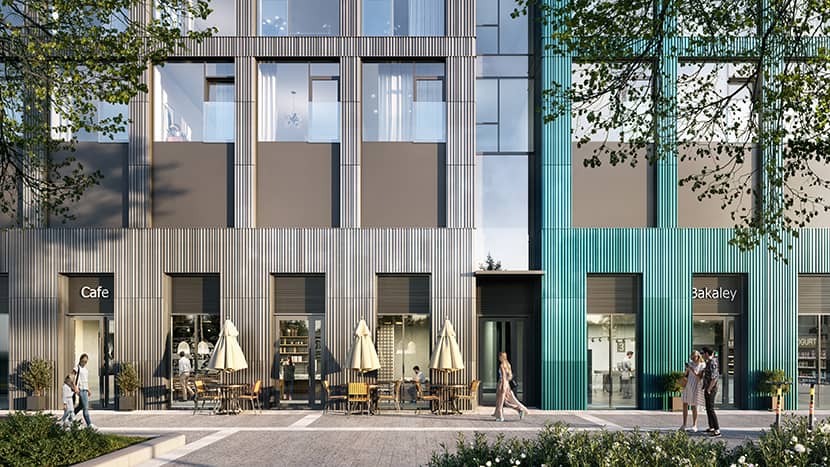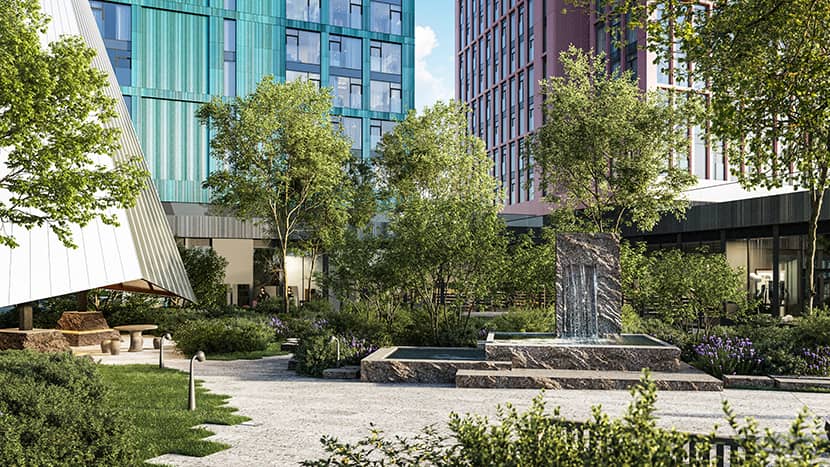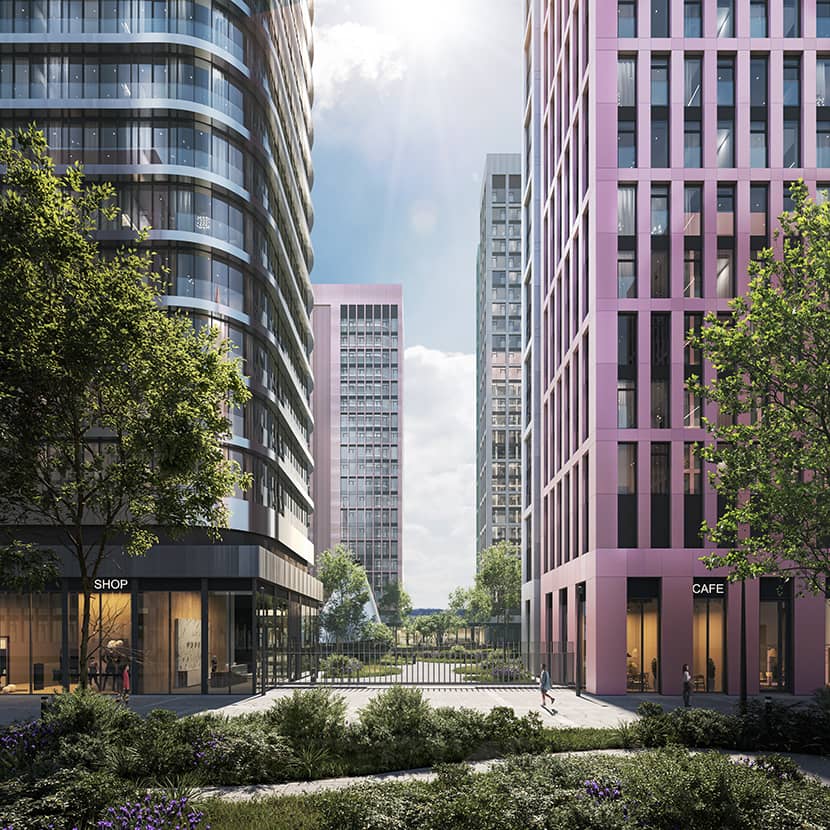 Visualization Process.
Initially, the project was conceived as a visualization of one of the development stages of this project, but in the process of visualization, it was necessary to add more and more buildings around.



The main obstacle we faced was the size and complexity of the project. We needed to manage multiple tasks at the same time in one place and also make sure we could create videos of our work. We ran into various issues related to optimization. To handle this workload, we split the project between six visualizers and three modelers.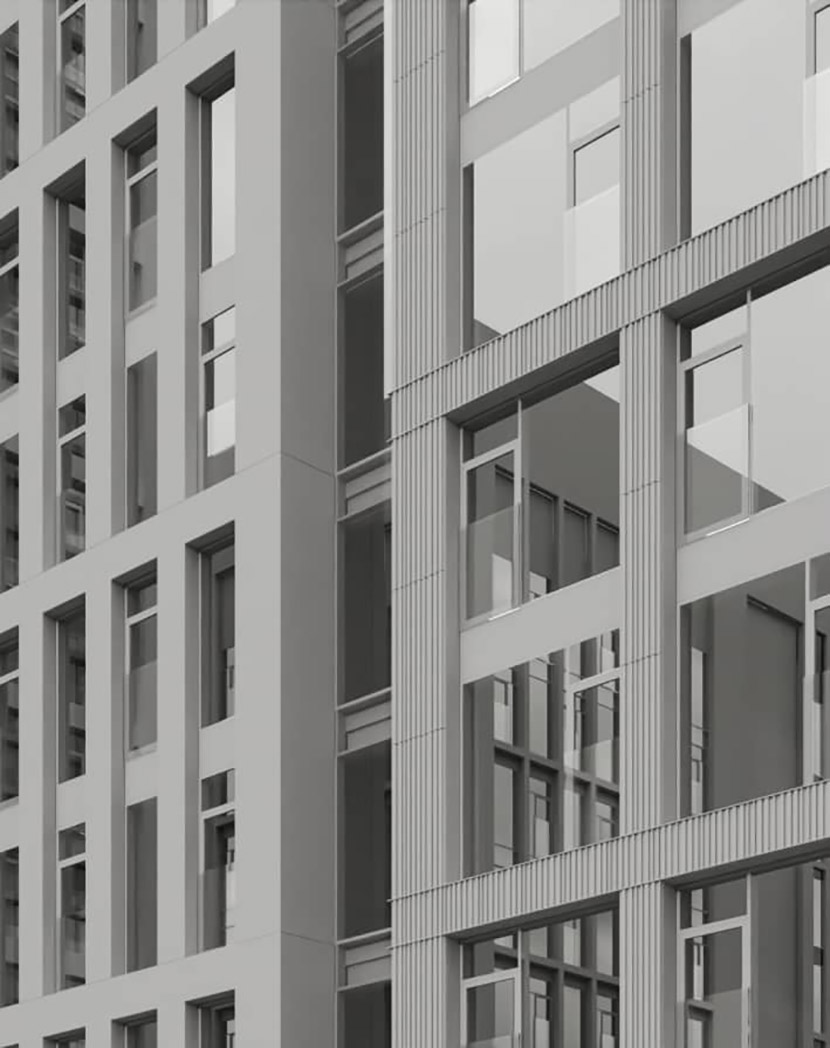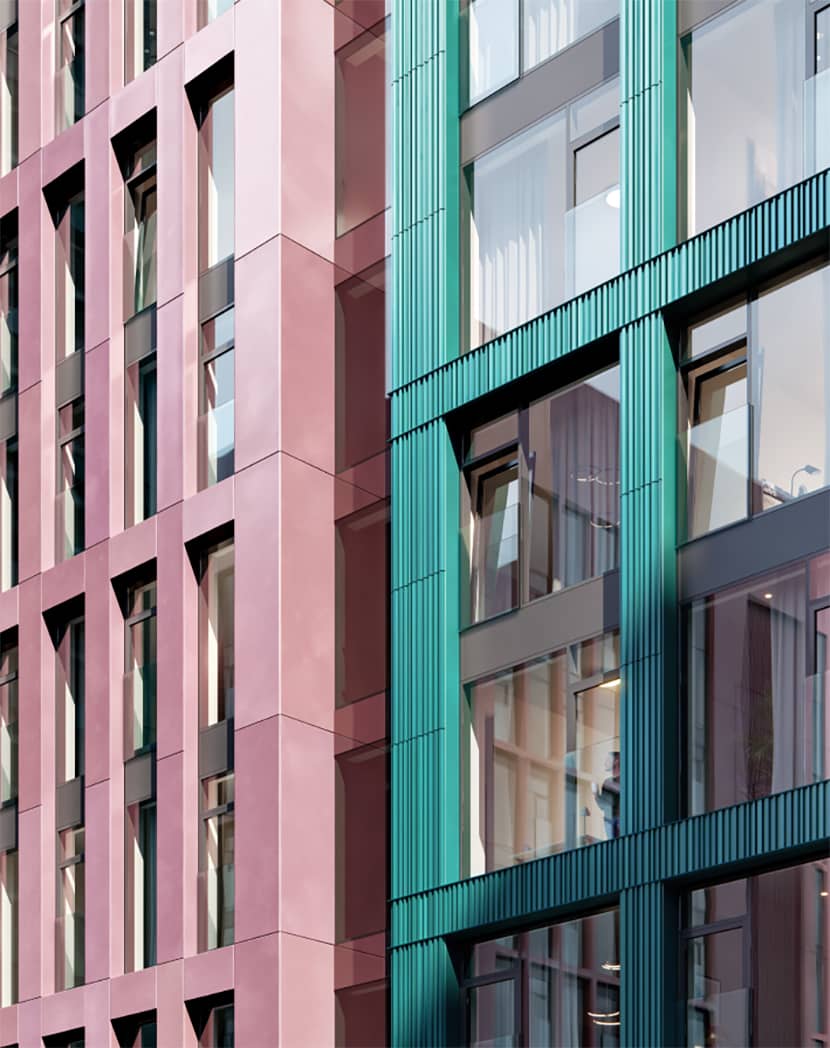 When we updated our software, we encountered issues with interior window trim that took a significant amount of effort to fix. In addition, the client requested that we evoke a greater sense of comfort, space, and sky in our renders, which proved to be a challenge given the density and height of the building. We had to redo many aspects of the project to meet these new requirements.
Our next task was to create a video, and we decided to use Unreal Engine rather than 3Ds Max, which we used in previous projects. The process of transferring and preparing the scene for Unreal Engine took about two months, during which we acquired new skills and knowledge.
In total, 56 renders were made for the project, and for each of them, there were about 5-6 previews. In total, we made about 300 renders.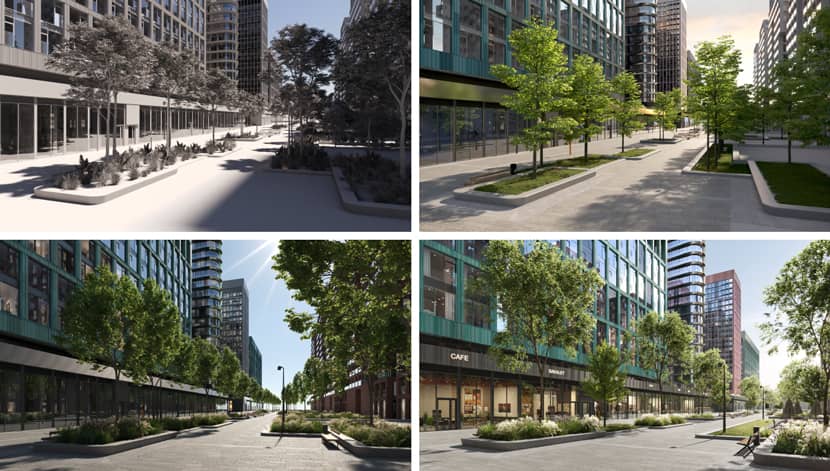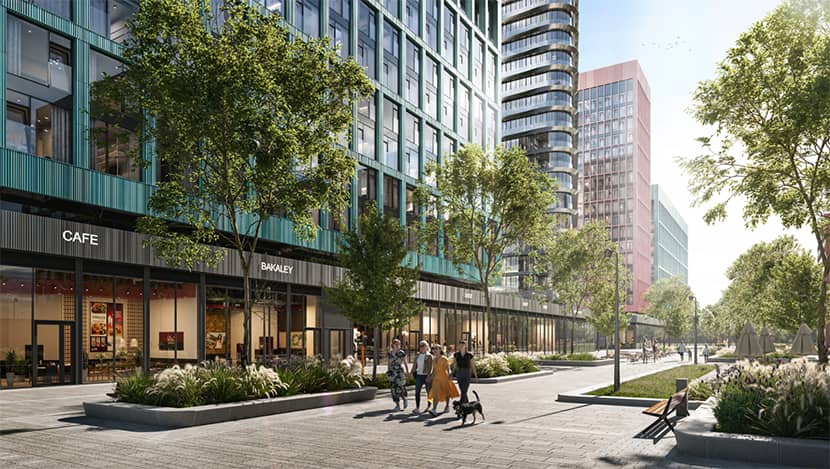 Work on the project continues; we are working on creating a video and another phase of construction, which we will be able to share a little later. For almost all renders, we used Vishopper cutouts of people, on average 2-5 per frame, and we improved a lot in the people paste.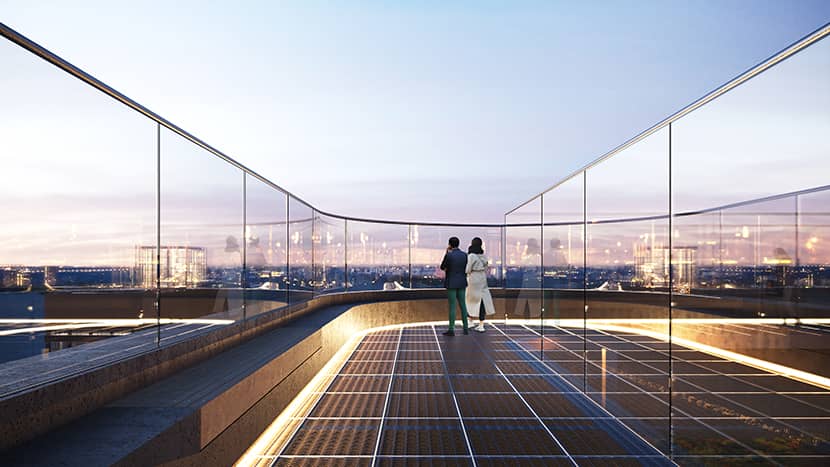 We also found the most successful solution for Windows in the interior parallax video from wparallax, not the OSL version, but the boxes. OSL in 22 and 23 3D Max, along with Corona render, crashed the scene during rendering. The boxed version turned out to be both easier to render and more correct in terms of lighting (boxing gave correct shadows indoors compared to the plane OSL version).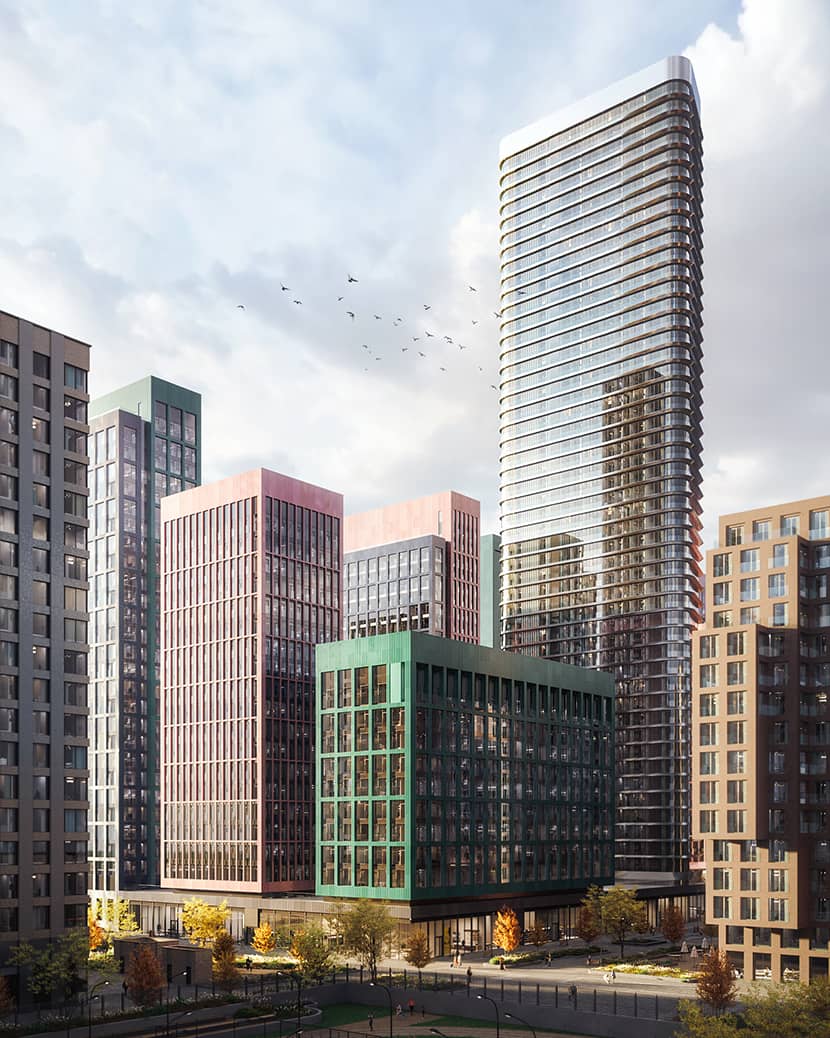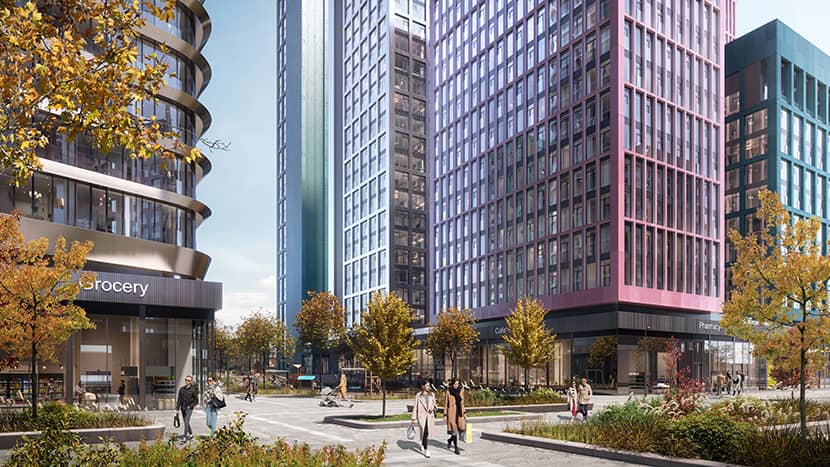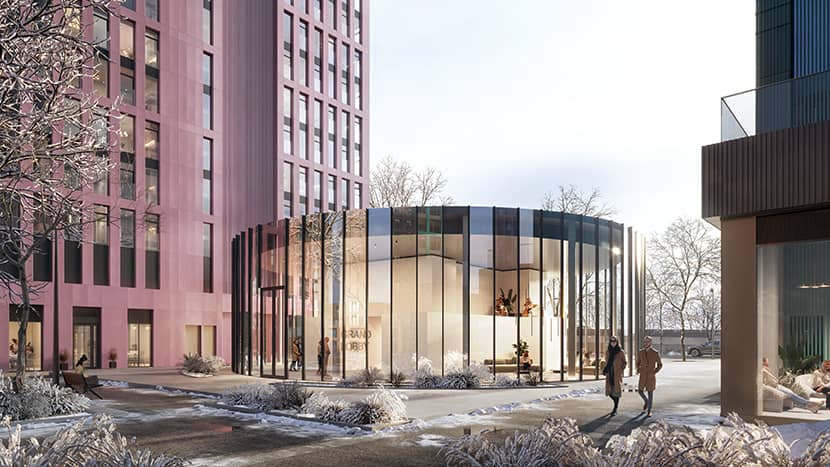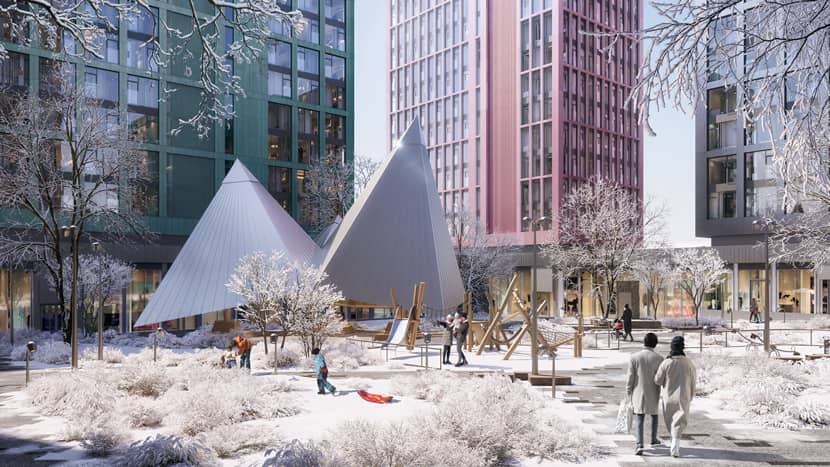 Conclusions & Advice.
The larger the project, the more information is required to be collected from the customer. Compared to regular projects, it may seem like it takes too much time to collect information along with its verification, but it's worth it. It is better to spend extra time at the start preparing for work than to suffer later with incomplete information and have to request it again in the middle of work.



Organizing the scene, working with layers, and optimizing will bring a lot of benefits despite the extra time spent.



Concentrate on the study of objects occupying the main space of the frame. Divide the frame into conventional coverage areas. Estimate what takes up more space. If there is a lot of grass, focus on working out the grass the most. If the sky is prominent, focus on the sky. Do not spend too much time on something that takes up little space in the frame.



Post-processing will not fix poorly exposed lighting in 3D. Just like the render, it is unlikely to be very good without post-processing. Everything should be done in moderation. Try to achieve the most successful result in 3D and then tweak it in post-processing, considering all aspects.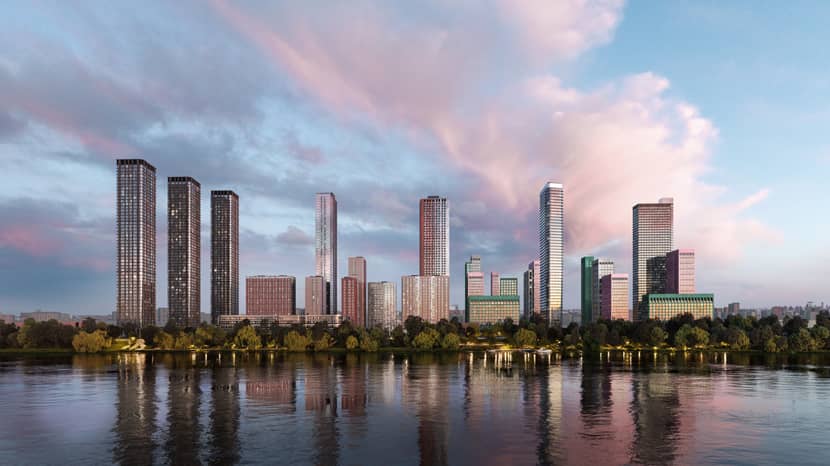 Photo.



That's all and thanks a lot for taking the time and read our article. You can follow us through the links below!

Kind regards,
vis-on.studio.


Check more of vis-on.studio's work on these channels:
---
Want to share your work with our community too?
Contact us at 该邮件地址已受到反垃圾邮件插件保护。要显示它需要在浏览器中启用 JavaScript。 and tell us about your favorite project.
---